UNWANTED TRUTHS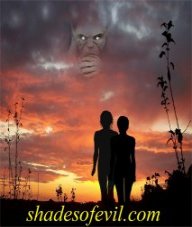 Jury Split Decisions
When a jury cannot come to either a guilty or innocent verdict then the police and the crown prosecution have to decide whether a re-trial is in order. Now the law is that the accused have to be found guilty beyond reasonable doubt, now which bit of 'we can't make our minds up' don't the authorities understand? If the jury cannot make their minds up the accused's guilt is clearly not beyond reasonable doubt.
Greetings
Welcome to the unwanted truths website. These are early days; the site is up and running but far from complete. This is in some respects a good thing because we are looking for input from yourselves. The site is co-authored and like our own personal websites part-time. What we are trying to do is bring truths that are hidden, rarely considered or simply overlooked to the forefront. What we are looking for are truths that are informative or intuitive. The inspiration for the site arose from my idea of 'A Book of Unwanted Truths', which itself is still evolving.
The 3rd party web counter periodically resets itself to zero for reasons known only to its creator. As this counter is linked to the Shades of Evil site that site also has the problem.
The native screen size for this site is 1240*1024pixels. For those with a low resolution browser I would suggest using your 'view full screen option'. If anything on site doesn't work correctly check your browser and firewall settings. I would add that this site operates using drop down menus. Sadly some browsers including 'Firefox' cannot at this time handle this menu system. If you have problems click here.
We source information from many places but to list where every scrap of info originates makes for tedium. Our view is that it is better to check the facts for yourself; open another browser.
If you prefer to read the text in paperback form click on the book cover to the left. To contact the site click on the 'Current Option Menu'. More recent(n) unwanted truths may also be found there. My personal website is shadesofevil.com My partners website is graystar.co.uk